Request a RESERVATION NOW or
Call our toll-free number 1 (800) 663-5311
FREE DAY on NEW BOOKINGS for
Premier Yachts
Sail for 7 pay for 6 (1 Free Day)
Classic Yachts
Sail for 7 pay for 6 (1 Free Day)
Sail for 6 pay for 5 (1 Free Day)
*On all new Reservations closed during June to October.
*Discounts are not combinable, and cannot be applied retroactively to bookings.
BOOK BEFORE NOVEMBER 30, 2018 DISCOUNTS
For your early booking discount...
6% discount for charters on these Featured Yachts
New Bookings Only !!
Refer a friend and receive a 5% referral reward
5 day all inclusive learn to sail vacation
Dates 2019 ........NOW ONLY $1,395-00
Catamaran course - late April -early May 2016 $7,700 per couple on our Leopard 40 includes ASA 101, 103, plus ASA 104, 114 plus certification
Choose from ASA, ISPA or Sail Canada
Seasonal Discounts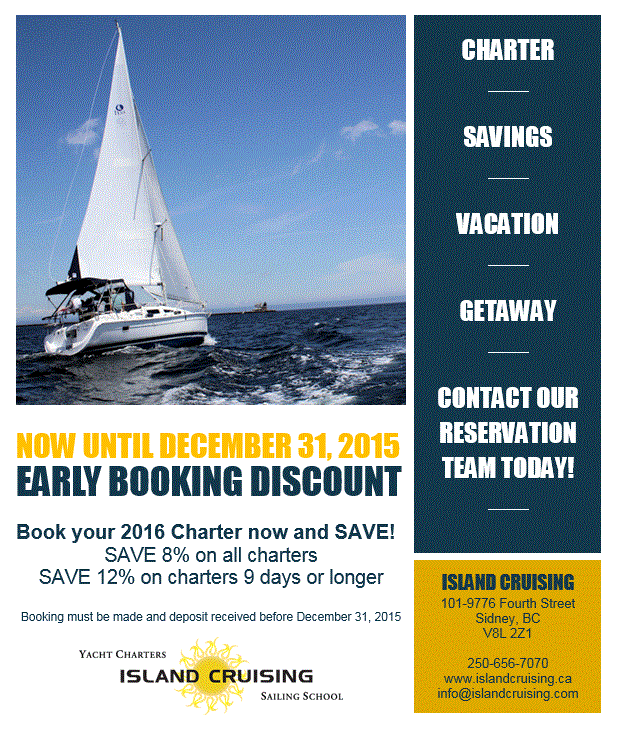 Take advantage of our LOW SEASON pricing, we know the weather will mostly be just fine!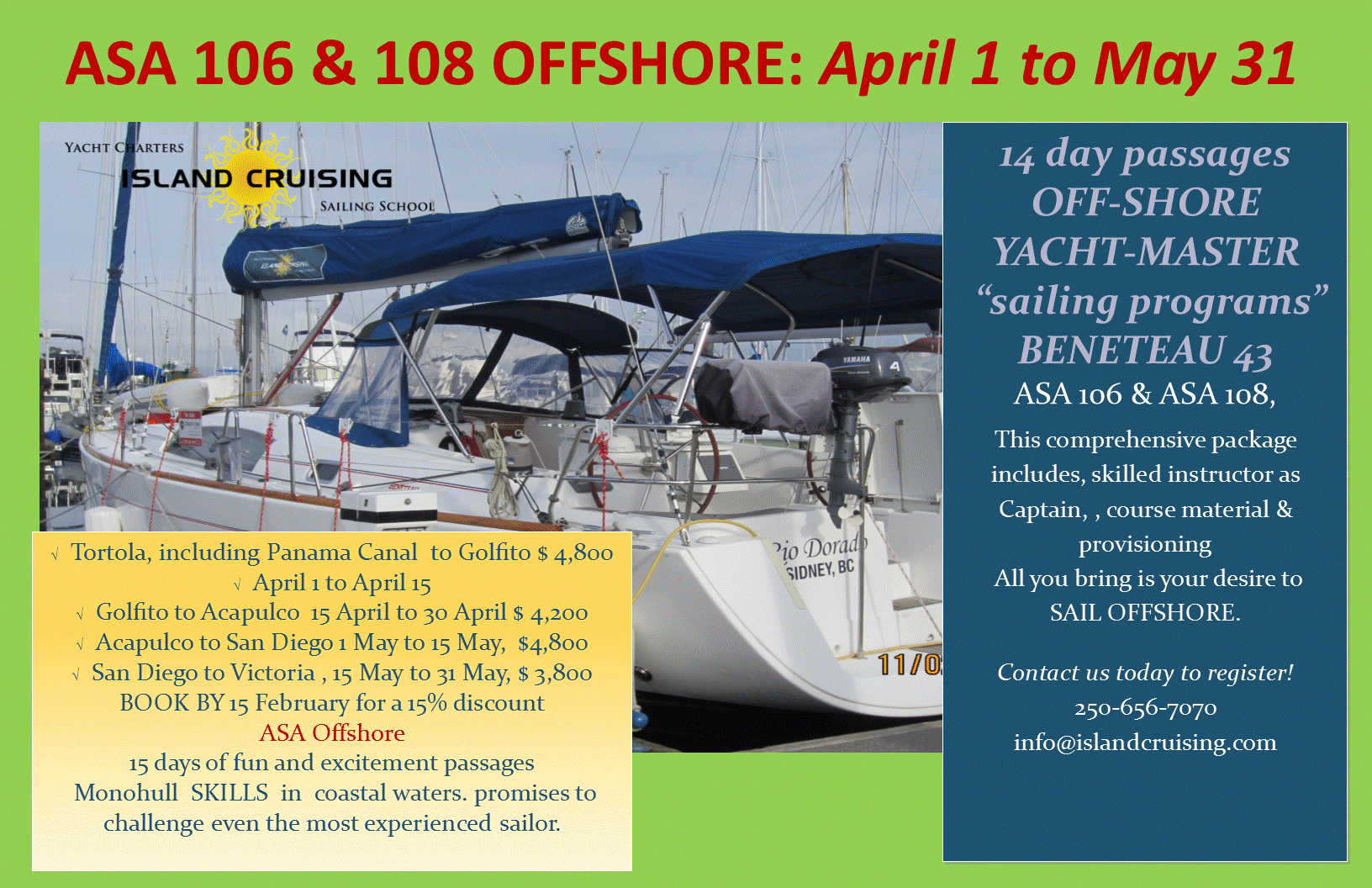 See our latest advert in ...